90,000ML of water released for CQ irrigators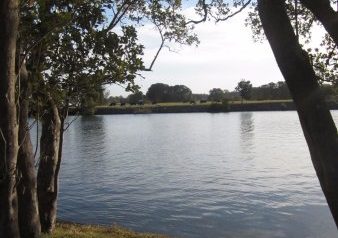 1 April, 2019
In a first for Queensland, 90,000 megalitres of water will be made available to irrigators along the Dawson River, to drive economic opportunities in central Queensland.
The State Government is strongly encouraging farmers in the Central Highlands and Banana Shire Council areas to take up this unique opportunity to access water temporarily available for the next three years.
The water release is possible after changes to the Water Act allowing temporary access to strategic water infrastructure reserves. Up to 200 irrigators, which include large scale, cotton, beef, grain and fodder irrigators, for the first time will have the opportunity to tap into strategic water infrastructure reserves as part of this pilot project.
Farmers will get the water at a fixed price. Temporary access to this strategic water infrastructure reserve will help boost agricultural industry in central Queensland with flexible water management opportunities and bring economic development and jobs that will flow from it.
The decision to release this strategic water infrastructure reserve is the result of extensive consultation and collaboration with the local community.
Users interested in accessing water temporarily from this reserve can provide a submission to the Department of Natural Resources, Mines and Energy.
Further information can be sought here or by contacting DNRME.