Are you interested in Clarke Creek Wind Farm project opportunities?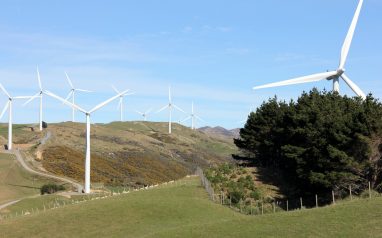 22 January, 2019
The Clarke Creek Local Business Participation Program is a key initiative designed to maximise opportunities for local suppliers to participate in the Clarke Creek Wind Farm Project.
With Expressions of Interest opportunities now open on the ICN Gateway, interactive workshops have been scheduled to assist you to update or create your capability statement and ICN Gateway Profile. These sessions will provide you with helpful information to submit high quality submissions to maximise your opportunity in securing contracts.
ICN Gateway Profile Improvement and Expression of Interest Workshop
Monday 11 February 2019 8:00am-2:30pm – Rockhampton
This workshop is designed to help local suppliers maximise their chances of winning contracts through the provision of advice and assistance on how to enhance their company profile and expression of interest submissions on the ICN Gateway.
Specific topics include:
Who are the ICN and what do they do?
What is the ICN Gateway and how is it used by major projects?
What does an effective ICN Gateway company profile look like and what are the improvements suppliers should make?
How do suppliers' express interest in supply opportunities?

Each session is limited to 20 attendees so register now to secure your place.
Click here for further details and registration