Clarke Creek Wind Farm Project Opportunities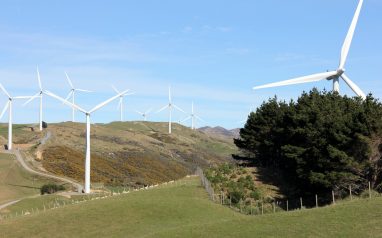 14 December, 2018
Clarke Creek Wind Farm is located approximately 150 kilometres north west of Rockhampton. The Queensland Government has recently approved the construction and operation of up to 195 wind turbines and ancillary civil and electrical infrastructure.
Lacour Energy has partnered with Goldwind Australia to deliver the project. Goldwind will supply wind turbines to the project and manage construction works.
The Clarke Creek Wind Farm Project has now listed 17 work packages on the ICN Gateway for expressions of interests (EOI) to be submitted.
Packages include:
Civil construction of onsite crane hardstands and foundations
Concrete supply
Crane Hire
Diesel supply for machinery
Earthmoving and construction equipment services
Electrical wholesalers
Fencing contractors
Formwork and steel fixing
Geotechnical investigations and surveying
High voltage commissioning and testing
Inland transportation and traffic management
Low voltage electrical works and safety testing
Provision of permanent operations and temporary construction office facilities
Supply of quarry products
Water carting services
Any opportunities (including individual labour hire)
For more information about the project and to lodge your EOI before the closing date of 15 February 2019 visit: https://gateway.icn.org.au/project/4232/26393/x#wp_26393
If you are not currently registered with ICN you can register for free when lodging your EOI.
To ensure you have access to all graphic aspects of the ICN Gateway platform please use one of the following internet browsers: Google Chrome, Mozilla Firefox or Safari.
For all inquiries about the project or ICN Gateway page, contact ICN's Queensland consultant, Abhiney Arora on (07) 3364 0692.
ICN Gateway Profile and Capability Statement Workshops
If you need to update your capability statement or ICN Gateway company profile we will be running two workshops in January/February 2019.
Keep an eye out for your invitations to:
ICN Gateway Profile Improvement and EOI Workshop
Capability Statement Workshop
For any inquiries about the above workshops contact Nikky Sluiter on 4924 2906 or via email to nikky.sluiter@dsdmip.qld.gov.au.