Developing Northern Australia Conference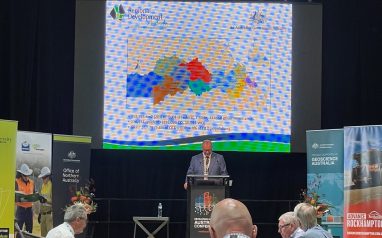 27 November, 2020
The Developing Northern Australia Conference was held in Rockhampton this week with several of our Committee Members attending.
Chair, Mr Grant Cassidy OAM had the opportunity to present at the conference, talking about the collaborative process undertaken to develop the Red Dust to Reef, Australia's Powerhouse Region report.
There was a lot of interest in both the collaborative process to identify priority projects, as well as the projects themselves.
A copy of the report can be found here.