Digital Media Projects: Community Collaboration Opportunities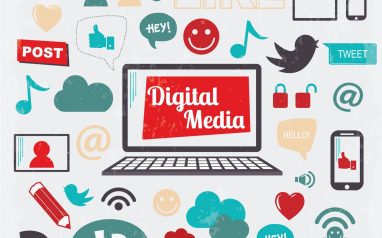 21 November, 2018
The Bachelor of Digital Media course at CQUniversity Australia seeks to partner with the community at large to provide authentic learning opportunities for small teams of students as part of its capstone experience for advanced level undergraduates.
They seek 'real-life' projects from organisations that will benefit from free-of-charge digital media consultation and production services. Not-for-profit, civic, and commercial or industrial projects that may not otherwise proceed due to lack of budget are suitable. They do not wish to take on projects that would otherwise go to commercial tender. It is intended to be a win-win arrangement.
Student members of 'contractor' teams gain experience of professional communication with 'clients' and stakeholders and providing a solution for the project challenge. They gain a real project example for their professional portfolio. The client benefits from the developed project. Collaborative Digital Media Project A and B runs over two terms. A project begins in March with final outcomes due in September.
A considerable amount of ongoing commitment from a representative and stakeholders of the beneficiary organisation is required. A project is conducted in two phases, each of 12 weeks duration:
•Needs elicitation and analysis, project specification and planningDuring this stage the scope of the project, design features and specifications arenegotiated, and a project plan presented. There will be a requirement for onemember of your organisation to liaise and respond to questions from the studentteam's nominated representative.
•Production
This proceeds in three stages. At the culmination of each, testing and evaluation isperformed. The client and stakeholders are expected to be involved. The studentsrely on timely feedback and provision of media assets where required.CQUniversity attracts students from all over the world. Members of a team may not all be at the same location and may be collaborating virtually online. Some students may be from a background and culture other than where English is the first language. Teams are supervised and advised by an academic staff member. However, as much as possible that person will try to remain 'invisible' in order to encourage student initiative and responsibility for the project. On culmination they will seek an appraisal of the team's communication, productivity and overall professionalism from the client.
Projects of sufficient scope and challenge for a small team are sought. Digital media communication products such as web sites, videos, animations and interactive applications for education, training and public information are suitable.
For further information or to register interest please contact the unit coordinator: Dr Ashley Holmes, email: a.holmes@cqu.edu.au, telephone: (07) 4940 7592.
Image: Grady Britton