RDACWQ Committee Meet with RAPAD and Senator Susan McDonald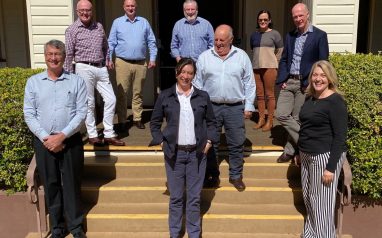 6 August, 2020
The RDACWQ Committee and staff had the pleasure of travelling to Barcaldine this week to meet with RAPAD and Senator Susan McDonald.
The Red Dust to Reef Powerhouse Region report was well received by the Senator who will now be assisting RDACWQ and our Councils to seek support for these priority projects that will no doubt support the local, state and national economy.
A summary of the Red Dust to Reef Powerhouse Report can be found here.
As always, the RAPAD team are working diligently and effectively to support and grow the regional economy, we look forward to continuing to collaborate with this amazing team of Mayors and CEOs.