Select Council Area
Banana Shire Council
Priority Areas
Social:
Leichardt Centre Taroom
Upgrade Magavalis Park
Regional public Transport networks - Biloela - Gladstone - Rockhampton
Development of Moura Sports Infrastructure
Thangool QCWA Cottage
Economic:
Army Reserve and Cadet depot
Water Pipeline to Awoonga Dam – Callide Dam
Development of Biloela, Taroom and Moura Industrial Estate
Taroom Museum
Upgrade Thangool Airport
Environment:
Water Plant in Moura
Upgrade Taroom Sewerage Plant
Convert Oxyfuel site to gas fire station
Nathan Dam
Regional Policy & Innovation:
Heavy transport route Biloela and Taroom
Immigration policy for meat workers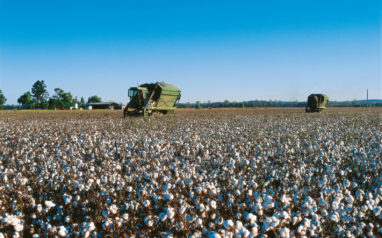 Townships
Biloela
Banana
Moura
Theodore
Taroom
Woman
Dululu
Cracow
Thangool
Baralaba
Tourism
Cania Gorge
Pioneer Ghost Trail
Neville Hewitt Weir
Leichardt Trail
The Sunshine Trail
Kroombit Tops
Moura Discovery Tour Drive
National Parks
Kroombit Tops
Precipice
Expedition
Isla Gorge
Highways
Leichardt
Burnett
Capricorn
Dawson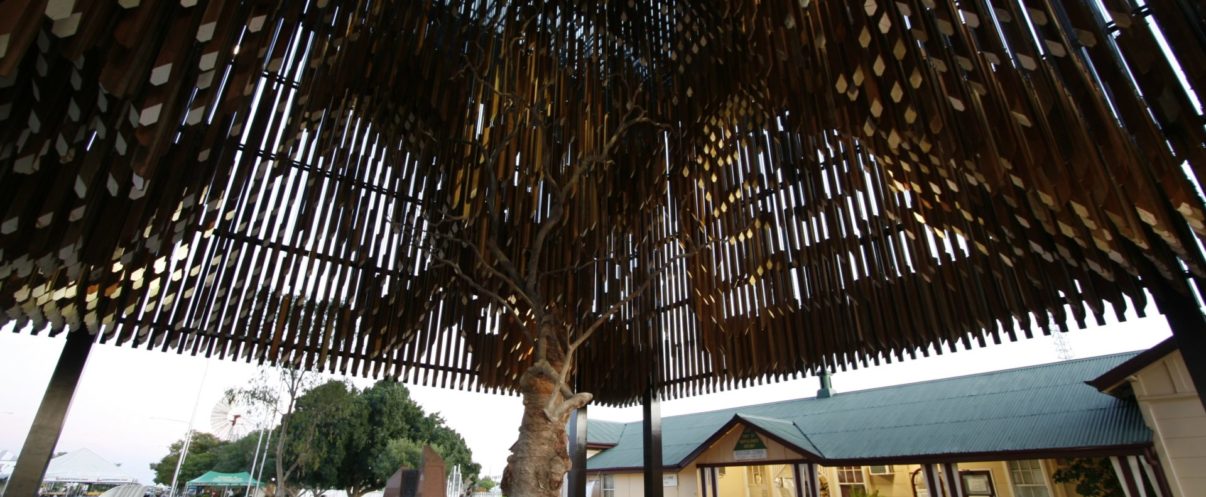 Barcaldine Regional Council
Priority Areas
Social:
Alpha hospital and emergency services precinct
Jericho swimming pool
Barcaldine Aged Care facility
Barcaldine and Aramac Child Care services
Economic:
Army Reserve and Cadet depot
Barcaldine Camp Draft Arena
Barcaldine cultural complex
Alpha and Jericho water and sewerage infrastructure
Barcaldine - Torrens Creek road link
Alpha Aerodrome pgrade
Environment:
Waste landfill management
Pest and weed management
Secure water supply in Alpha
Aramac and Muttaburra waterwise implementation
Regional Policy & Innovation:
Access to NBN in all communities
Improve mobile phone services in all areas
Improve health services in Alpha, Aramac, Barcaldine Jericho and Muttaburra
Increase Royalties to Regions funding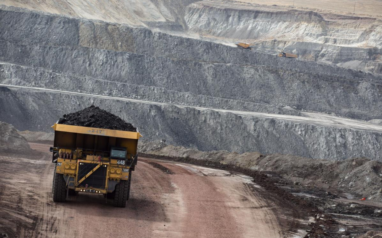 Townships
Barcaldine
Alpha
Aramac
Jericho
Muttaburra
Tourism
Tree of knowledge
The Jump Ups
Gray rock
Lake Dunn
Lake Galilee
Aramac Tramwag museum
Captain Star Light's Folly
Barcaldine Museum
The Australian Workers Heritage Centre
The Muttaburrasarus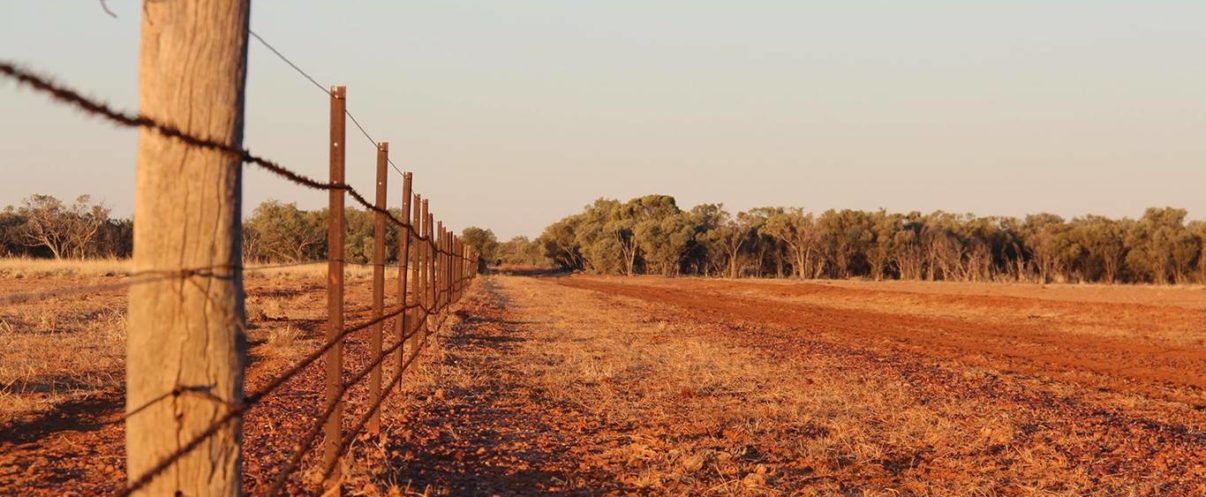 Barcoo Shire Council
Priority Areas
Social:
National Broadband Network
Water supply – weirs for both Jundah and Windorah
Local Roads of Regional Significance
Regional Tourism
Economic:
National Broadband Network
Barcoo Way Rail Trail
Tourism - region a significant outback destination
Regions primary industries – beef, tourism, mining
Sustain and increase the region's population
Environment:
National Broadband Network
Environmental protection of the region
Develop sustainable communities
Reduction in the road footprint
Regional Policy & Innovation:
Address chronic housing shortages
National Broadband Network
Regional Tourism
Develop a regional roads network
Develop communities' services and facilities
Tourism
Barcoo Shire Museum
Maggee's Shanty
Thomson River
John Egan Pioneer Track
Barcoo River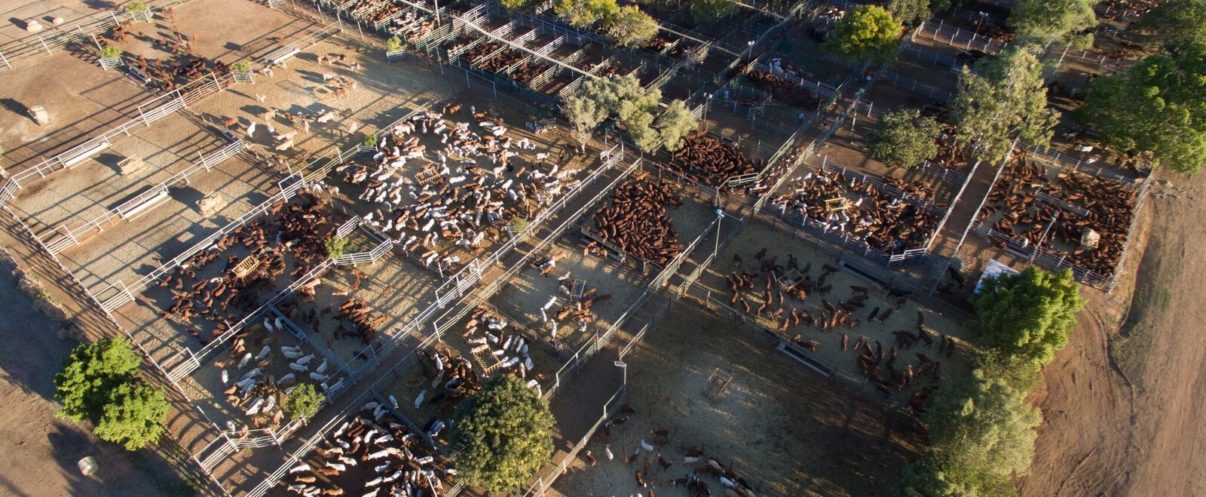 Blackall-Tambo Regional Council
Priority Areas
Social:
Blackall Long Day Care Centre
Blackall Racecourse Complex upgrade
Blackall Aquatic Centre upgrade
Tambo and Blackall affordable housing
Economic:
Sealing of Alpha-Tambo road
Sealing of Jericho-Blackall road
Replacement of bridges on Alpha-Tambo road
Blackall Woolscour
Infrastructure development of Blackall Airport
Environment:
Flood mitigation management infrastructure
Improved resources for wild dog management
Renewable energy schemes
Water re-use and recovery strategies
Regional Policy & Innovation:
Address chronic housing shortages
Revitalisation program for Blackall CBD
Tourism product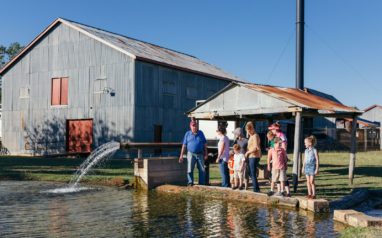 Tourism
The Black Stump
Coolibah Walk
Tambo Dam
Jack Howe Memorial Statue
Blackall Woolscour
Ram Park
Labor Federation Memorial
Pioneer Bore
Central Highlands Regional Council
Priority Areas
Social:
Blackwater Aquatic Centre
Blackwater Hospital and health service
GP Super Clinic Emerald
Emerald Entertainment Centre
Regional Public Transport Connections Emerald - Rockhampton - Gladstone
McIndoe Park – sporting development
Economic:
Army Reserve and Cadet depot
Fully seal the Blackwater – Rolleston Road
Emerald water treatment plant
Emerald Airport extensions, including air-freight Rockhampton to Emerald
Rubyvale intersection
Environment:
Flood mitigation – Panorama Creek crossing
Flood mitigation – Emerald
Blackwater water and sewerage supply upgrade
Rift Range interpretive walk
Regional Policy & Innovation:
Workforce development strategy
CQ Innovation Research Precinct in Emerald
Robotics Technology Park - Emerald
Emerging leaders program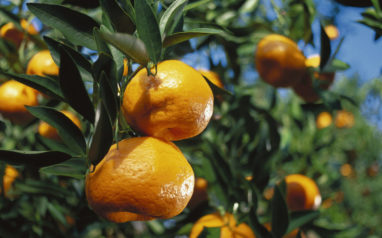 Townships
Emerald
Gemfields
Duaringa
Dingo
Comet
Capella
Bluff
Bauhinia
Arcadia Valley
Rolleston
Springsure
Tieri
Blackwater
Tourism
Emerald Botanic Gardens
Lake Maraboon
Fairbairn Dam
Carnarvon Gorge
Blackdown Tablelands
The Big Easel
Gemfields
Blackwater International Coal Centre
Historic Railway
National Parks
Blackdown Tableland
Carnarvon Gorge
Isla Gorge
Minerva Hills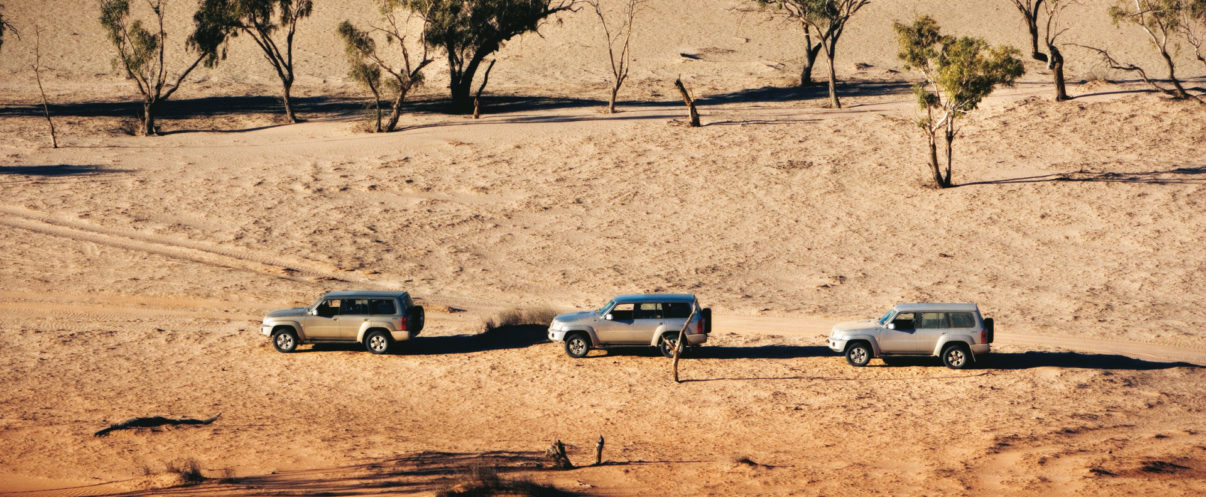 Diamantina Shire Council
Priority Areas
Social:
400 km fibre optic telecommunications from Boulia to Birdsville via Bedourie
Funding for Diamantina Health Service
Fully seal the Bedourie-Windorah Road
Housing shortage in Birdsville and Bedourie
Economic:
400 km fibre optic telecommunications from Boulia to Birdsville via Bedourie
Funding for Diamantina Health Service
Fully seal the Bedourie-Windorah Road
Housing shortage in Birdsville and Bedourie
Environment:
400 km fibre optic telecommunications from Boulia to Birdsville via Bedourie
Funding for Diamantina Health Service
Fully seal the Bedourie-Windorah Road
Housing shortage in Birdsville and Bedourie
Regional Policy & Innovation:
400 km fibre optic telecommunications from Boulia to Birdsville via Bedourie
Funding for Diamantina Health Service
Fully seal the Bedourie-Windorah Road
Housing shortage in Birdsville and Bedourie
Townships
Bedourie
Birdsville
Betoota
Tourism
Birdsville races
Desert Edge tours
Big Red
Cacoory Ruins
Deons lookout
Birdsville track
Highways
Eyre Development Road
Diamantina Development Road
Birdsville Development Road
Gladstone Regional Council
Priority Areas
Social:
Boyne Tannum Aquatic Recreation Centre
Gladstone Coal Exporters' Sports Complex (Marley Brown Oval)
Boyne Tannum sports park stage 1
Gladstone City Heart Urban Renewal
Public Transport Connections Gladstone - Rockhampton - Emerald. Gladstone - Biloela
Synthetic athletics track
Benaraby motorsports
Economic:
Inland Rail Toowoomba to the Port of Gladstone
Gladstone Port Access Road
Gladstone Port Container Crane
Expansion of Gladstone Entertainment Centre
Gladstone Port Channel Duplication
Gladstone Heavy Vehicle Transport Corridor
Boyne Burnett Inland Rail Trail
Jumpstart City Heart Harbour Arbour
Round Hill Channel Access Improvement
Environment:
Gladstone waste water treatment plant upgrade
Construct new animal pound
Coastal Marine Ecosystem Research Centre
Barney Point redevelopment
Fitzroy-Gladstone water pipeline
Regional Policy & Innovation:
Age Friendly Community Strategy
Legislative Recognition of Community Interest in Gladstone Area Water Board
Distribution Priority Area for General Practitioners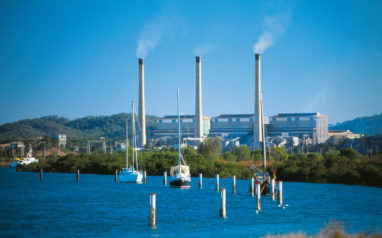 Townships
Gladstone
Mount Larcom
Tannum Sands
Miriam Vale
Agnes Waters
Baffle Creek
Boyne Island
Yarwun
1770
Rosedale
Benaraby
Bororen
Tourism
Awoonga Dam
Bustard Head Lighthouse
Heron Island
Great Southern Barrier Reef
Discovery Coast
Boyne Valley
Lady Musgrave Island
Gladstone Industry Tours
Gladstone Harbour
Agnes Waters
National Parks
Deepwater
Eurimbula
Kroombit Tops
Isla Gorge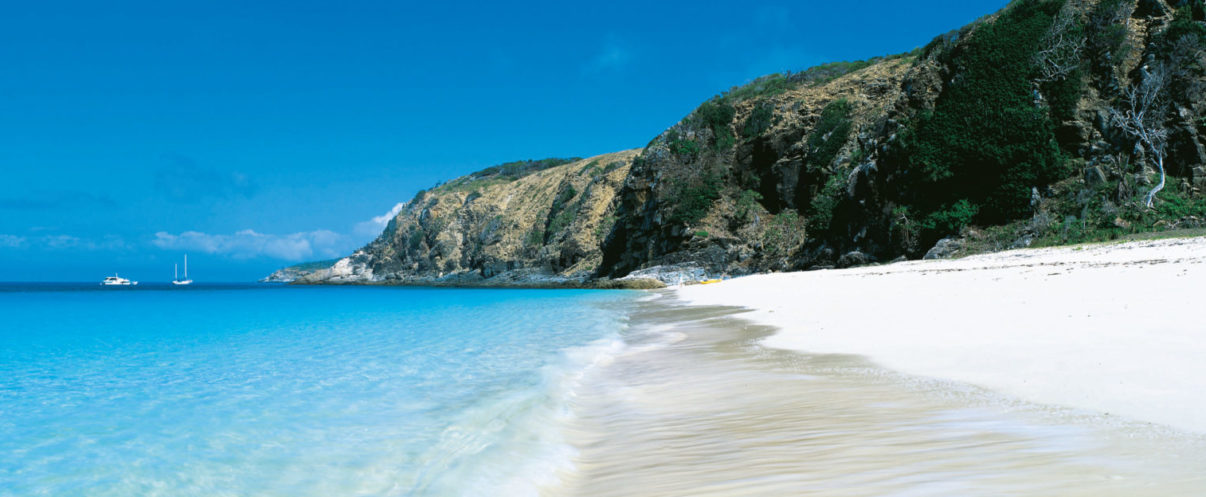 Livingstone Shire Council
Priority Areas
Social:
Yeppoon foreshore development
Access to quality housing and healthcare by reviewing existing planning and development policies and aligning community programs to social needs, funding opportunities and/or partnerships
Supporting healthy living at every age by providing fair and reasonable access to services and facilities, planning for Livingstone's ageing demographics and partner with regional health and aging sector
Redevelopment of Cooee Bay swimming pool
Transform service deliver and e-services by continuing to deliver online/accessible services
Support the growth of education and employment opportunities for the community
Ongoing development of two-way communication and engagement with citizens
Continued placemaking and greenspace usage
Provide transport service that people want, in partnership with service providers
Provide support for the community to access digital and new technology courses such as Tech Savvy Seniors, Social Media Training and other relevant courses.
Implement Livingstone's Reconciliation Action Plan
Implement the Active Livingstone Strategy
Economic:
Army Reserve and Cadet depot
Grow key sectors identified in the Invest Capricorn Coast Region Economic Development Plan through the development and implementation of actions plans by Capricorn Enterprise and other advisory groups
Great Keppel Island redevelopment
Yeppoon Town Centre Revitalisation Strategy
Capricorn Coast strategic roads network
Provide digital training opportunities such as digital marketing for business
Deployment of smart infrastructure to provide new marketing opportunities for business and new areas for innovation
Provide open data to encourage innovation opportunities using Council data
Build skills in emerging and future industries through collaboration with the local innovation ecosystem, universities and local businesses to offer skill development locally
Market Livingstone as a destination for commerce, tourism and lifestyle
Deliver events, activities and performances which bring economic and social benefits to the community
Implement the action plan from the Invest Capricorn Coast Region Events Strategy 2025
Environment:
Enhanced reuse and recycling of resources
Conservation of natural assets and green corridors
Target sustainable energy initiatives including electric vehicle charging and smart lighting in the public space
Continued waste management and waste reduction plans to divert from landfill where possible
Plan, design and deliver community infrastructure which connects communities and encourages non-vehicular transport
Optimise water management
Encourage the use of smart building technologies to enhance sustainability, such as smart lighting and building management systems
Preserve waterways and the natural environment
Usage of environmental sensors to understand trends and measure the success of council treatments, resolve problems and create new opportunities through the understanding of environmental impacts
Protection of coastlines and waterways
Regional Policy & Innovation:
Clear policy and vision to enable decision making and to provide uniform direction
Shoalwater Bay military training area
Review of Capricorn Coast facilities
Future focussing procurement involving the assessment of innovating and future proofing in procurement processes
Establishment of a Smart Region working group within Council and with external stakeholders
Townships
Yeppoon
Emu Park
The Caves
Marlborough
Byfield
Cawarral
Glenlee
Tourism
Keppel Bay Islands
Capricorn Caves
Yeppoon foreshore
Emu Park
National Parks
Byfield
Mount Etna Caves
Capricorn Coast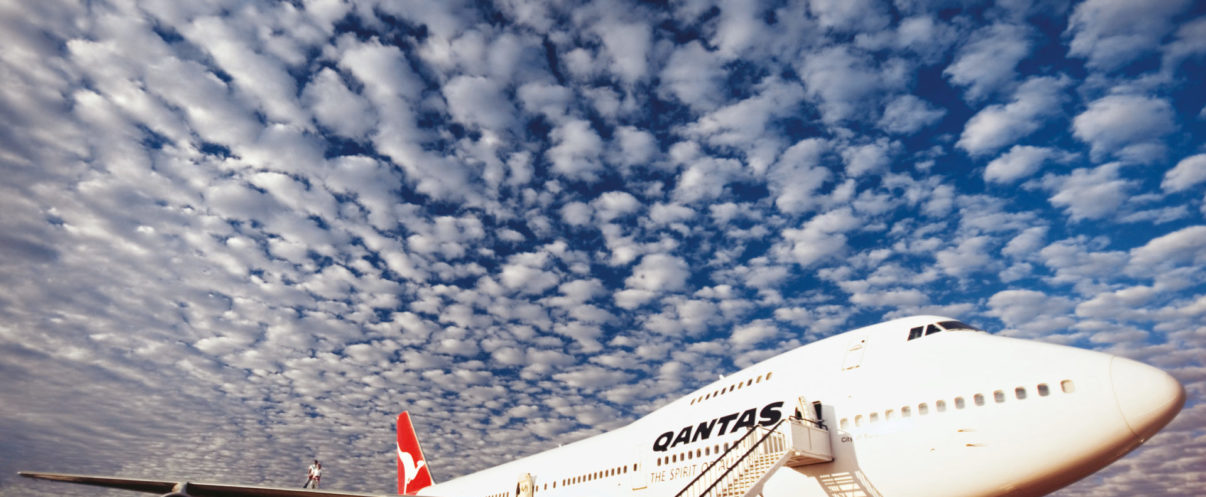 Longreach Regional Council
Priority Areas
Social:
Thompson River Masterplan
Undertake a survey of regional perceptions of livability and develop a Livability Improvements Capital Works Program
Implement a Government Services Retention and Expansion Strategy
Initiate a strategic partnership with universities
Prepare a Future Education Needs Assessment
Investigate student housing initiative including the feasibility of re-opening a student Hostel and establishing housing co-operative
Economic:
Prepare a Longreach Digital Economy Strategy
Convene an Inaugural Longreach Region Water Security Summit
Access to State and Federal Government Drought Relief Assistance
Review Council's Commitment to Eradication of predators on stock
Multi-modal freight hub
Explore and resolve options for the Longreach Saleyards
Investigate Diversification into Game and Other Meat Farming
Operationalise the Outback Destination Tourism Plan
Collaborate and Co-ordinate Tourism Destination Management and Marketing
Prepare Longreach Short-Term Accommodation needs analysis
Explore opportunities for an Eco-Lodge concept in the Longreach Region
Environment:
Advocate for Housing Insulation and a 'Good Housing Design' Program
Upgrade to Longreach sewerage treatment plant
Quantify and articulate opportunities for renewable energy production
Regional Policy & Innovation:
Address Housing Shortages
Promote Excellence in Customer Service as High Priority
Audit and articulate the region's industrial land capabilities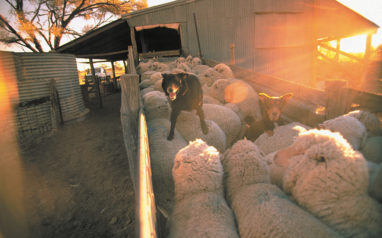 Townships
Longreach
Ilfracombe
Isisford
Yaraka
Tourism
Australian Stockman's Hall of Fame
Qantas Founders Museum
Thompson River Cruise
Longreach Powerhouse Museum
Ilfracombe Folk Museum
Outback Aussie Tours
Highways
Landsborough
Thomson Development Road
Rockhampton Regional Council
Priority Areas
Social:
Safe, accessible, reliable and sustainable infrastructure and facilities
Regional public places that meet the community's needs
Inclusive, connected and informed community
Synthetic athletics track
Performing Arts, Convention and Exhibition Centre
Mount Morgan Aquatic Centre
Our sense of place, diverse culture, history and creativity are valued and embraced
Economic:
Rockhampton Airport Master Plan
Rookwood Weir
Clarke Creek Wind and Solar Farm
Infrastructure services driven to deliver future economic growth
Promote, foster and embrace growth opportunities, strategic investment and international exports
Promote industry diversification to enhance regional economic resilience
Rockhampton Showgrounds Redevelopment
Plan for future population and economic growth giving consideration to a diverse range of industries and services
Construction of a Sports Stadium
Rockhampton Flood Levee
Environment:
Contribute to healthy natural ecosystems
Sustainable and innovative environmental practices
Understand Council's and the communities environmental impacts
Regional Policy & Innovation:
Multi-model logistics and transport services hub
Rockhampton Airport military defence precinct
CQU Mining Centre of Excellence in Rockhampton
Shoalwater Bay military training area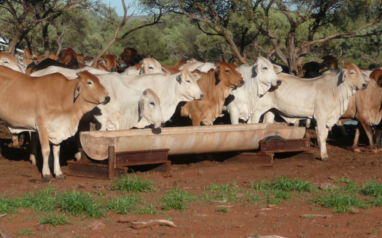 Townships
Rockhampton
Mount Morgan
Bouldercombe
Gracemere
Marlborough
Bajool
Tourism
Rockhampton Zoo
Rockhampton Botanical Gardens
Mount Archer
Mount Morgan
Rockhampton Art Gallery
Rockhampton CBD pontoon
Dreamtime Cultural Centre
Archer Park Rail Museum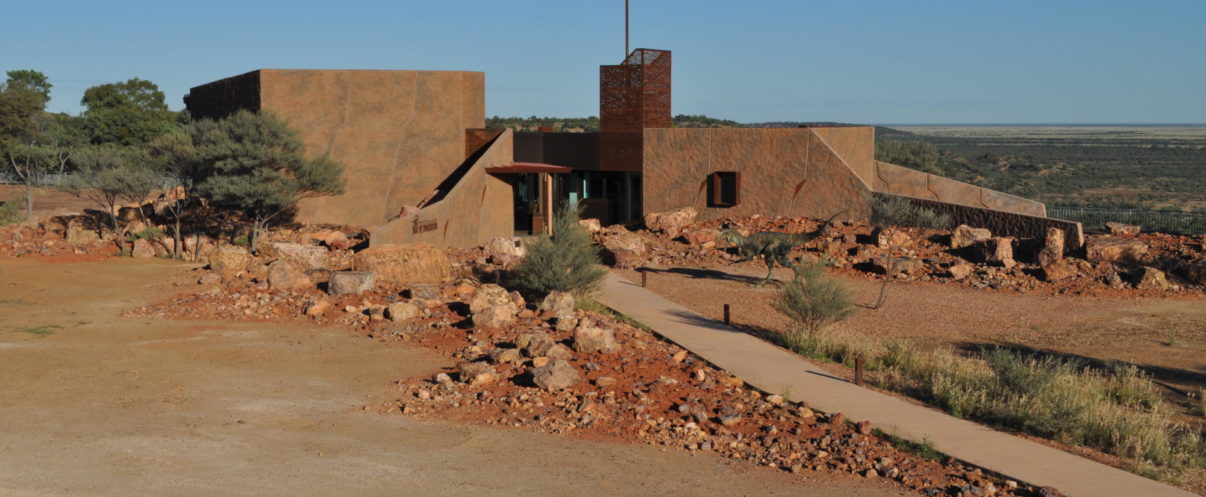 Winton Shire Council
Priority Areas
Social:
Develop feasibility study for the development of the Natural History Museum at the Australian Age of Dinosaur
Develop and promote tourist attractions which reflect the heritage of Winton
Advocate for drought assistance to be provided in the form of vouchers, cash and pre-paid cards which can be used in the Winton Shire.
Establish a community based group of key stakeholders to initiate education and training initiative in collaboration with schools, training providers and businesses to retain students in Winton Shire
Establish a careers program to familiarise youth and employees with career options and potential for local employment opportunities
Develop an online portal to advertise Winton Shire employment opportunities
Develop a resident famil program and welcome pack/program for new residents
Develop Winton as a location of choice for retirees through growing the regions capacity and capability in allied health care
Economic:
Establish a Winton Shire agriculture stakeholder group to collaborate, advocate, identify professional development requirements and provide local support
Advocate for allocation of a higher priority for continued sealing of the Donohue Highway and the Winton to Richmond Rd
Investigate the potential to establish aquaculture and expand organic beef production
Engage with industry specialists and researchers to understand the requirements to trial growing of crops on Winton's town common
Investigate requirements for the expansion of Winton airport
Review the Shire's investment in tourism marketing and ROI
Investigate holding the Outback Festival and Way Out West Fest to annual rather than biennially
Investigate demand for 5 Start Accommodation in Winton
Expand the film industry through advocacy, business case preparation and identification of funding
Small Business Growth - continuous improvement in business requirements, Local Buy program, customer service accreditation, small business awards, access to IT infrastructure and digital technologies
Sealed roads and mobile phone coverage to connect tourists with tourism destinations
Develop a case for increased places at the Queensland Government's Winton Work Camp and advocate to Queensland Corrective Services
Environment:
Undertake a feasibility study for a cluster fencing policy in Winton Shire which considers differences in the geology and topography of properties in the Shire and mitigates the unique wild dog issues associated with Bladensburg National Park
Support and contribute to the renewable energy work being undertaking by RAPAD
Flood levee bank
Investigate options to utilise digital and/or smart technologies to improve agriculture.
Regional Policy & Innovation:
Investment in housing to address chronic housing shortages
Ensure zoning of sufficient residential land for future needs in new planning scheme
Ensure policies and infrastructure proposals are assessed for economic growth potential
Develop an endorsed prioritised pipeline of infrastructure which supports the objective of the WSEDS and prioritises infrastructure which has potential to attract new investment
Undertake an assessment of key digital infrastructure gaps that are either inhibiting economic growth or have the potential to catalyse economic growth.
Advocate for the extension of the shoulders of the tourist season through changes to the marketing of Winton Shire, Central West and Outback Queensland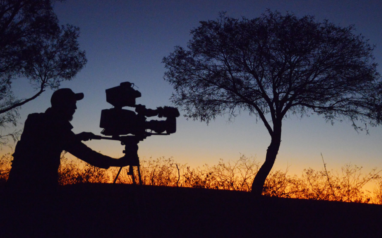 Townships
Winton
Corfield
Middleton
Opalton
Tourism
Lark Quarry
Australian Age of Dinosaurs
Waltzing Matilda Centre
Outback Heritage Trail
The Mesa's (Jump Up)
Winton & Diamantina Heritage Truck Museum
Highways
The Outback Way
Landsborough
Donohue Highway
Woorabinda Aboriginal Shire Council
Priority Areas
Social:
Woorabinda Community Hall
A united and prosperous community
Children are engaged in programs and activities that contribute to their social development
Foster an understanding of Aboriginal history and culture in the community
A community whose members make healthy lifestyle decisions
Quality infrastructure that meets community needs
The community is engages in sport and recreation activities
Economic:
The community has access to a wide range of employment opportunities and sustainable services
Woorabinda Arts and Cultural Centre (Duaringa)
Reduce the level of unemployment amongst the working age population in Woorabinda
A sustainable tourism industry in Woorabinda that provides local employment opportunities and promotes the community as a tourist destination
Quality Council Assets which meet community needs
Army Reserve and Cadets depot
Public Transport meets community needs
Environment:
Beautification of streets and town
Effective Animal Management
Appropriate management of Woorabinda cemetery and identification of burial sites
Upgrade sewerage infrastructure
Reduced level of per capita water consumption
Effective environmental health management
Regional Policy & Innovation:
Disaster Management Plan is maintained and actioned as required
Best practice governance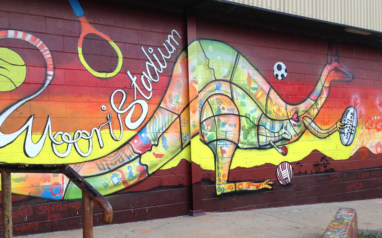 Tourism
Woorabinda Pastoral Company
Mimosa Creek
National Parks
Dawson Range State Forest
Highways
Baralaba Woorabinda Road
Fitzroy Development Road
Dawson Highway