ABC Heywire storytelling competition is now open.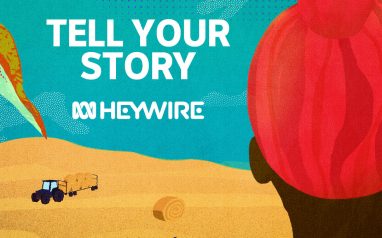 4 August, 2021
Heywire is an exciting competition from the ABC, calling for stories from high school aged students in regional, rural and remote Australia.
The ABC's Heywire competition is calling on people aged 16-22 years to share their experiences of life in regional Australia and for their stories to be featured on the ABC.
Young Australians with a story to tell about life outside of the big cities are encouraged to enter, with entries of any medium accepted, including text, video, audio and photography.
The ABC will choose 33 winners from across regional Australia to work with ABC producers and to have their stories featured across ABC platforms including ABC Television, RN, Local Radio and triple j.
Past winners have spoken about overcoming adversity, access to medical services in regional areas, youth mental health, accessibility, access to education, environmental care and championing diversity.
Entries must be a true story about an aspect of your life. Stories can be in any format: text, video or audio — whatever form suits you best!
Most of our entries are text but feel free to be creative. The recommended length is 400 words.
If you need help deciding what to write about or how to start writing your story, you can take part in an online Heywire Storytelling workshop here.
Entries close 16 September 2021.
For more information or to enter click here.