Learn how to attract investment or funding to achieve your business goals.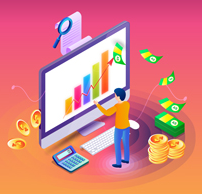 22 February, 2019
Whether you're looking to expand domestically or explore global markets, knowing what sort of investment or funding suits your needs is crucial.
In this workshop you'll gain an understanding of investment and funding attraction pathways and what investors, banks and governments are looking for to make decisions.
EVENT DETAILS:
Date: Monday 4 March 2019
Time: 12.30pm-2.30pm (includes tea and coffee and a light lunch)
Location: Livingstone Shire Council, 25 Normanby Street, YEPPOON QLD 4703
Cost: $20.00
Contact: Jan Anfruns, Principal Trade and Investment Officer/TradeStart Trade Advisor, TIQ Rockhampton, 0417 760 781