National RDA Forum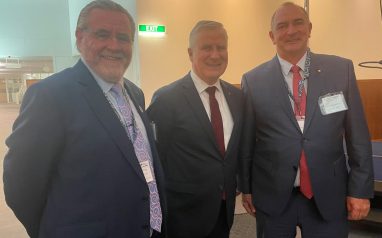 16 June, 2021
This week Mr Grant Cassidy OAM, Chair, and Mr Tony Gambling, Director of Regional Development, RDACWQ attended the National RDA Forum in Canberra.
The annual Forum allows RDAs across Australia to connect, share information and plan for the future.
Mr Cassidy and Mr Gambling also had the opportunity to meet with various policy makers, including Acting Prime Minister Michael McCormack to highlight the numerous opportunities in Central and Western Queensland.