Workforce Round Table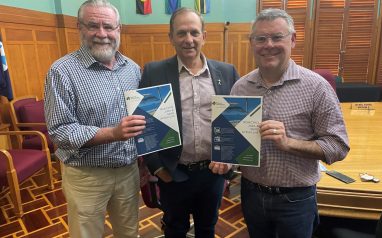 19 August, 2022
RDACWQ was delighted to participate in a ministerial round table convened by Minister Murray Watt to canvas workforce issues in CQ in the Ag industry. A broad range of industry stakeholders were present and the minister received valuable insights on the challenges and opportunities facing the Ag industry in CQ.
It was a very fruitful discussion and we thank the Minister for making the effort to visit the region.
After the meeting RDACWQ Director of Regional Development Tony Gambling was able to present Minister Watt and Rockhampton Mayor Tony Williams with a copy of RDACWQ's document listing the main jobs and skills issues facing our region.